Have you ever asked "where is my buddy John?" while riding your paraglider or ultralight? Or yet, "how high, far or faster is my buddy Peter compared to me?". Maybe you'd just like to have that "nice, radar-like" interface showing your buddies around.
PPG Finder is a navigation app, available for Android and iOS devices, designed specifically for paramotor, and ultralight pilots willing to get "regular" dashboard information for their flights (showing map, altitude, speed, compass, riding time and traveled distance), PLUS the ability to check, in real time, where other pilots" are around them. The "live" view shows friends around on the map, highlighting their altitude, speed, and distance from you. Also, the app records your flights in the cloud, meaning you will access them, even on different devices.
It also makes easy to return to origin locations (the place where you took off or start your hide), pointing the compass to that place, also showing distance and estimated time to get back there.
Lastly, to facilitate your landings, the app estimates the wind direction, based on the maximum speed captured.
PPG Finder is your, ideal for cross-country, flight deck showing your pilot friends around.
Version 2.0
PPG Finder 2.0 brings a new interface and lots of new features, including two different views:
GROUND VIEW:
The ground view allows users to create and share routes, plus the ability to track active pilots from the ground. This is a great feature for family and friends to follow you while flying.
FLIGHT VIEW:
The main dashboard was totally re-designed, providing more space for the map. It also adds a new button to check wind speed and direction from the current place being flown (ideal for emergency landing situations when you don't have any visual wind indication on the ground).
FLIGHT LOG UPDATE:
PPG Finder flight log now automatically capture city name and weather from your origin location, recording this information for you to remember better your experiences.
Enjoy this update and don't forget to share your experience with friends. Please rate/review our app too!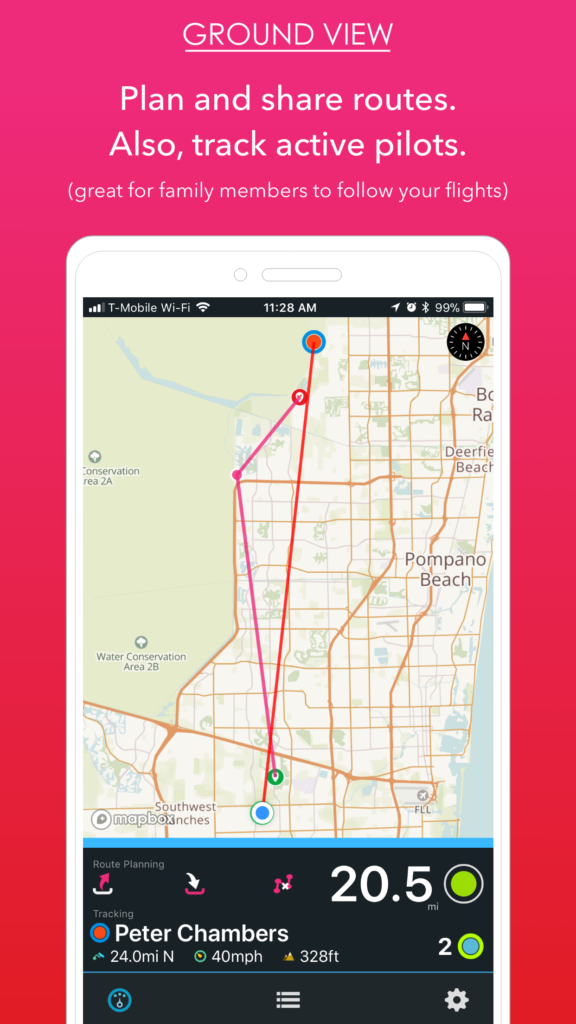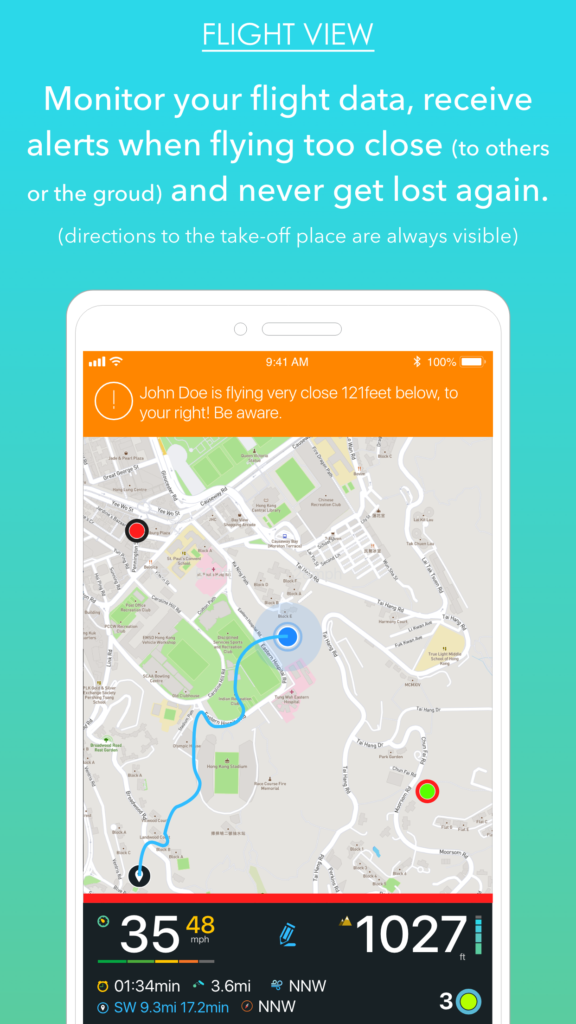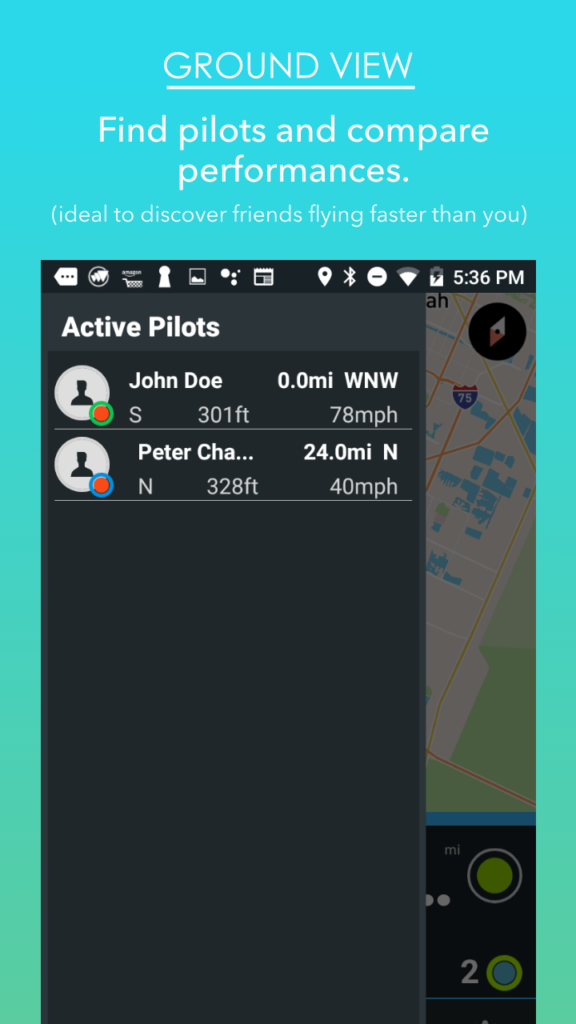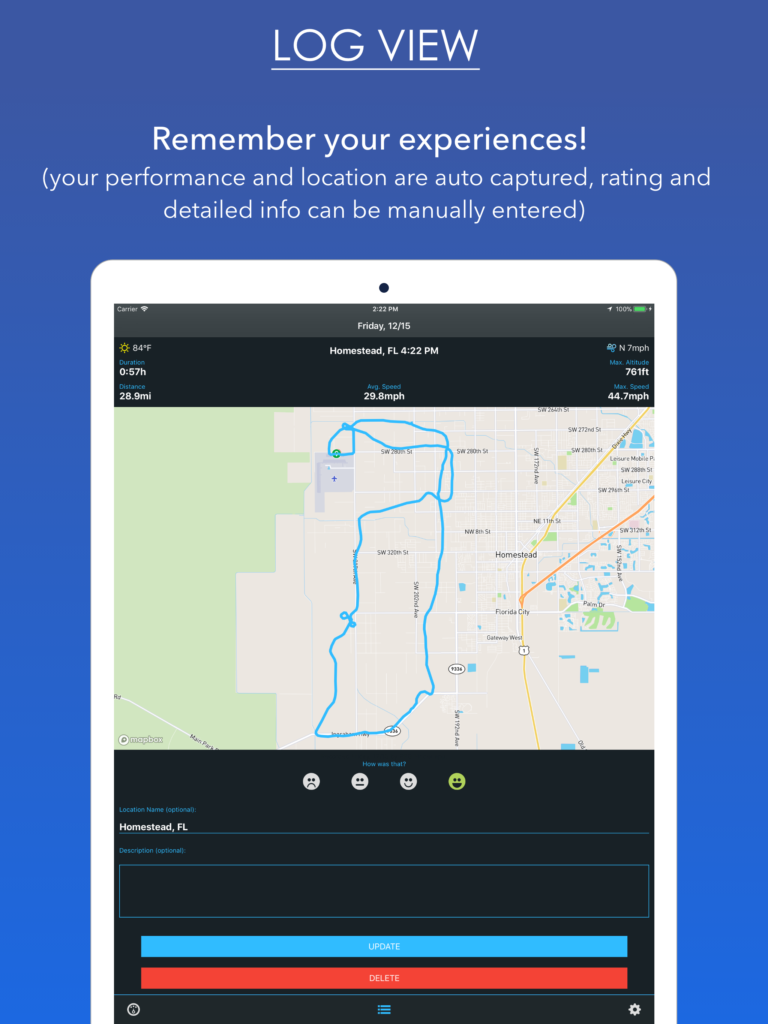 This video is from version 1.1.6 and above
Click active pilot feature from version 1.2+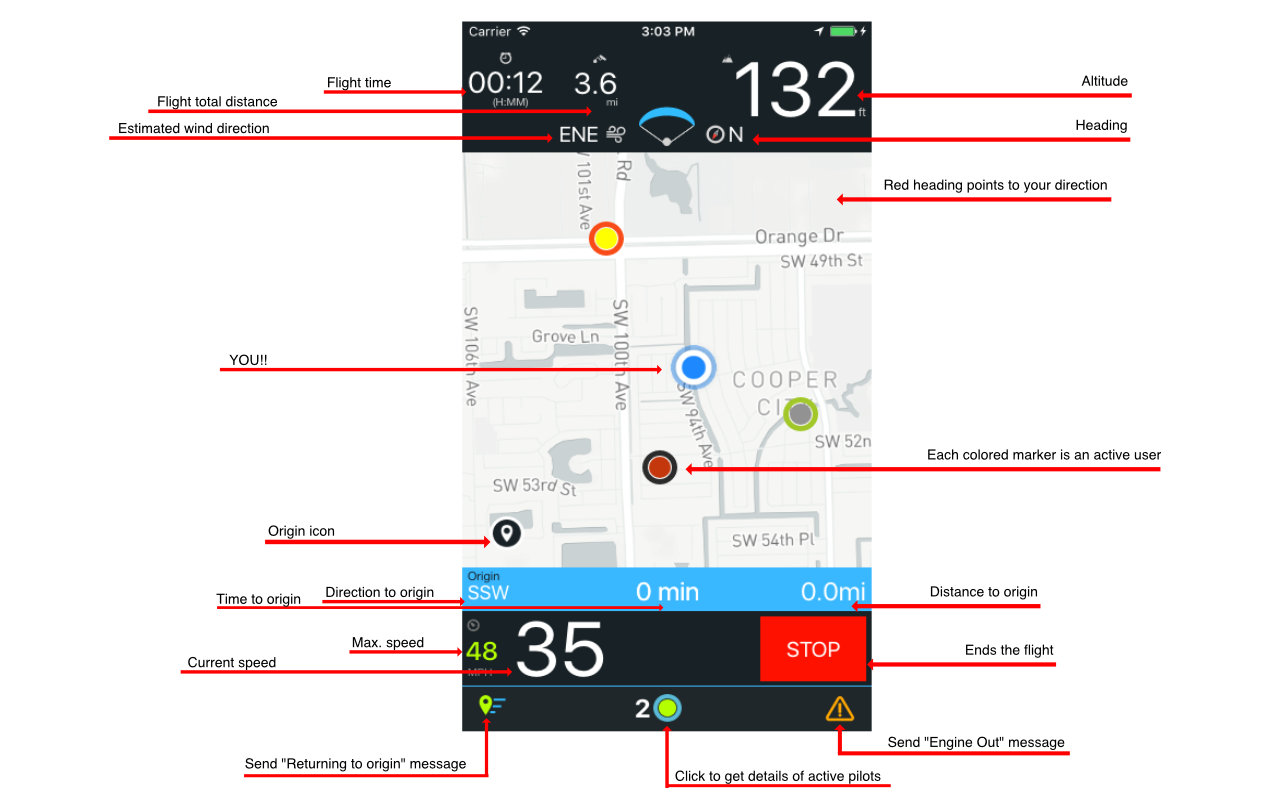 Don't miss the "Funniest Guide to PPG Finder"
Laugh out loud with common situations solved by PPG Finder (you may even send us some of yours too):
funniestGuide_Public

Questions? Suggestions? Bugs?